The longest overdue post
Tuesday, March 02, 2010
Hellooooo dear all!

Yes, I am pretty much alive still.. I know I have regretfully neglected this space, but please bear with me becoz I have sooooo many things to do in such a short period of time.

As u all can see, my best friend has (finally) given birth and is now a proud mummy of a healthy bouncy baby boy called Kayden.
We've seen him already and I am most glad to announce that he is the cutest thing since Hello Kitty.

So tiny and so adorable.
We heard him sneeze that day while we were in the middle of a gossip session (yep she've just given birth but she is still very much into knowing whats going on) and we all went quiet before bursting out in laughter.
If u haven heard a baby sneeze, I recommend that u try to catch one in action.

ITS REALLY VERY VERY CUTE!(100X)

Ok, another pic of my godson.
Cute not!




BFF holding Kayden.




I action bedek* trying to kiss him.
He looks scared!




Bored look.




Now he looks like he fell asleep amidst all our posing.




My mummy BFF refuses to let us take a picture of her in all her natural makeup-less glory.




Heehee!




Other BFF came while I rushed off to dinner with Jungle Boy coz we had church practise that night.
Too bad I left alittle too early coz they called to say that Ah Ong (aka BFF Hua) bought me a PINK BIGINI u noe..!
She just came back from phuket and bought us all little pressies!
:D

Me: (On the hp) So, what did she buy for u?
Miko: A pair of slippers wor..
Me: Then wat she give Wen?
Miko: *Repeating* Eh... Elaine ask what u buy for Wen? *giggle*
Ah Ong takes to the phone: Nothing! I buy for Kayden only! Same laaaa!

Ha!
And mummy BFF birthday coming u noe... but nobody is bothered to buy her anything!
:p

My dinner that day.




Did I mention we went fishing on the eve of CNY?
Spent a night at sea, but I slept through it mostly coz I was crazily jetlagged.

My dirty havianas as comparison.
They managed only four.




But!
Look at the giant one.




During CNY.
Curled the hair myself coz the salons are closed.




After CNY I went to do my nails and it was a great hair day!
Love setting my hair, look at the shine.
U can hardly get this blowdrying ur own hair.
:)




Love Ya Kun kaya toast and yummy eggs!




Came home and Jungle Boy took some pics while playing with his new lens.
I call them my moo moo nails coz of the black and white design.




One of my V-day presents.. a tiny BEAR..!
I hung it on my new phone.. nice hor!




And then I made a candid pose.
L.O.V.E

:)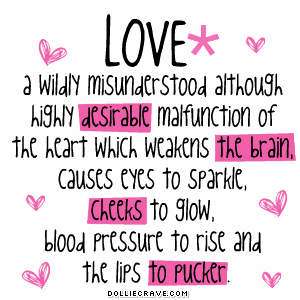 Ok byeeee guys!
I have to go dreamland now~
Extremely tired with so many activities I need my beauty sleep.

People tell me I look 24??
My God.. I feel like 44 on somedays.

Back very soon coz I have a ton of pictures so take care dearest all in the meantime!

Im sick at the moment so I do feel like I've been taking my health for granted.
Should slow down alittle becoz there is nothing more important than being in the best shape - Both body and soul.

God bless and stay healthy everyone.
Love.

xoxo
elaine73