Beauty Tips
Thursday, September 24, 2009
Time Tested Beauty Tips

For attractive lips, speak words of kindness.
For lovely eyes, seek out the good in people.
For a slim figure, share your food with the hungry.
For beautiful hair, let a child run his or her fingers through it once a day.
For poise, walk with the knowledge you'll never walk alone.

People, even more than things, have to be restored, renewed, revived, reclaimed, and redeemed; Never throw out anybody.
Remember, If you ever need a helping hand, you'll find one at the end of your arm.

As you grow older, you will discover that you have two hands, one for helping yourself, the other for helping others.
The beauty of a woman is not in the clothes she wears, the figure that she carries, or the way she combs her hair.
The beauty of a woman must be seen from in her eyes, because that is the doorway to her heart, the place where love resides.

The beauty of a woman is not in a facial mole, but true beauty in a woman is reflected in her soul. It is the caring that she lovingly gives, the passion that she shows, and the beauty of a woman with passing years only grows!

–Sam Levenson

That is soooo true.
No matter how beautiful u may be on the outside, -if u are insecure, disagreeable and obnoxious, then congratulations.. you are just as about attractive as toilet paper.

As cliche as it sounds.. beauty is more than skin-deep!

So love urself first.
Coz not before long, others will start loving u.
:)

-----------------------------------

Back to happier things..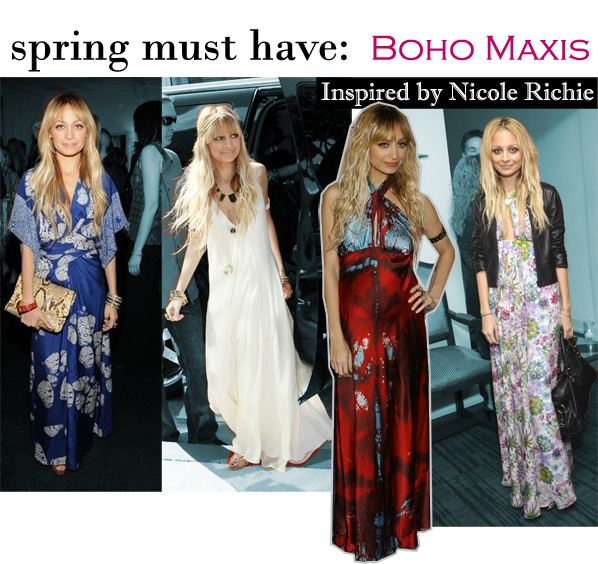 I love maxi dresses!
Although I am a short girl.. I like how convenient these dresses are (no need to think about what to wear) and how hippy-dippy, tree-huggin, peace-loving vibe that maxi dresses give out.

Absolute goddess-like.




Perfect for spring!
Get pretty maxi dresses at Forever21 and shops that sells bikinis.. they have gorgeous smock dresses that u can wear to the beach and to town!
:D

LOS ANGELES Part One

I lazed around until noon coz I was pretty jet-lagged and it was off to the mall for a round of shopping!




I wore blue on the first day and put my hair down.
(Yes thats me on the bottom left acting cute. *gag*)
I had terrible eyebags due to jet-lag and I was pretty zombie the whole time.

The breakfast pictures u see are a 8am hot American breakfast on the second day with my girlfriend coz we were so hungry!
I only occasionally have scramble eggs and bacon coz Im actually a very cheena pok pok at heart.

Gimme fried you tiao and porridge anytime.
I find that having very greasy food early in the morning kinda makes me alittle queasy.

My new Juicy camera ling-ling-long-long!
Me likey.




My colleagues and I went to Costco!
Its a warehouse kinda place where u can stock up on everything under the sun.
Prices are albeit cheaper coz they sell u in packs of 6 and everything are in cartons.
Great for the housewives in my group.. they loved the place!

Just some of the items they bought..
And there are no plastic bags there becoz the items are usually in boxes or in larger quantities so everyone has to bring their own bag!




I went there for two hours, and all I bought was edamame and a magazine.
Sigh.
Poor Jungle Boy.. Im so not domesticated sometimes.

I mean, I wash clothes and clean the house.. but when it comes to grocery shopping I just wanna sleep.
Instead of taking everything, I keep thinking "Ooooh I dun need this, I dun need that either.." Then at the end of the day my cart is still empty despite walking around for ages!

Jungle Boy buys so much more at the supermarket than me.
He takes and takes and I keep putting them back!

If only I have that attitude in the clothing dept...

OOH! My hair for the day!
Kiamp half head of hair, twist and voila..!




Bye girls!
Tags to be replied soon!
I wan go and watch TV liao.
:)

God bless.
xoxo
elaine




I go all the way to Costco and poseeee at the carpark.

p.s
I heart my top! Bling Bling..!